Making your best, better.
23 years of open cut mining experience
Mine & Operations Manager
Facilitator & events co-ordinator
The founder of Core Mine, Kim, is a son of immigrant parents displaced by war, who came to Australia with nothing. He was brought up in an environment where sacrifice and hard work was the way of life. Over 23 years of his working career, he developed himself to a senior leadership role in the mining industry. Kim grew anxious as he felt there were limited development pathways for his team to thrive in their roles. He also had empathy for the exam candidates who invested so much of their lives into their preparation but many failing – partly due to inadequate preparation. His role as a mine manager often meant he was taken away from being able to provide meaningful development for his team. His role as an examiner for the NSW Resources Regulator prohibited from mentoring candidates from across industry.
This was the catalyst for Kim to relinquish a role he had been performing for so long, and start Core Mine.
Kim has extensive experience in operational roles across NSW mines and mining companies. He has also spent 9 years in the Coal Competence Unit, writing and marking exams, as well as assessing candidates in their oral exams. This brings a unique perspective to Core Mine's solution to a significant problem that exists in our industry.
Outside of mining, he has founded a large fundraising group, Soft Cogs Incorporated, bringing together miners and non-miners alike to raise money for Australians living with Multiple Sclerosis. The group have raised over $1.4M for this cause since 2006.
Kim also prides himself on a high level of authentic engagement, which maximizes learning from his workshops. Combining all of his skills and experience, it is without doubt that Kim's style of engagement and leadership, provides Core Mine a powerful and unique ability to enable excellence for current and future mining leaders.
12 years of open cut and underground coal experience
Recruitment Account Manager
Angela has worked in the coal mining industry for over 12 years, commencing in Queensland's Bowen Basin. She worked in both open cut and underground coal mines as a training administrator where she developed a keen interest in the field of training.  She relocated to Singleton and started working in recruitment as an Account Manager supplying labour to the local mining and civil industries.
Her years of experience working for mining companies and for those that service the mining industry have resulted in a passion for helping future leaders within the industry.
She understands the challenges being faced by those striving for leadership roles and is excited to be given the opportunity to join Kim as part of Core Mine team.
Outside of work, Angela has a young family and is passionate about health and fitness.
34 years of open cut mining experience
Business improvement manager
Operational performance/leader coach
Ross has 34 years open cut mining experience, working for a major mining company provided opportunities to exposure in coal, iron ore and copper operations in Australia, Canada, South Africa and Chile.
Ross's career began in the Hunter Valley coal operations including roles as Supervisor and Superintendent Mining gaining an understanding and experience in statutory accountability, workforce leadership and performance.
Ross transitioned to Business Improvement projects involving equipment and team performance, operational readiness of equipment and site expansion as well as management system implementation focus in Australia, South Africa and Canada.
Ross has for the last 7 years worked as a Supervisory Leader Coach involving onsite safety leadership, communication skills, structure for clarity of role and accountability with results in sustainable performance of both leader and team. Ross's satisfaction and success has been in leader coaching providing practical skills to assist leaders in performance of their teams.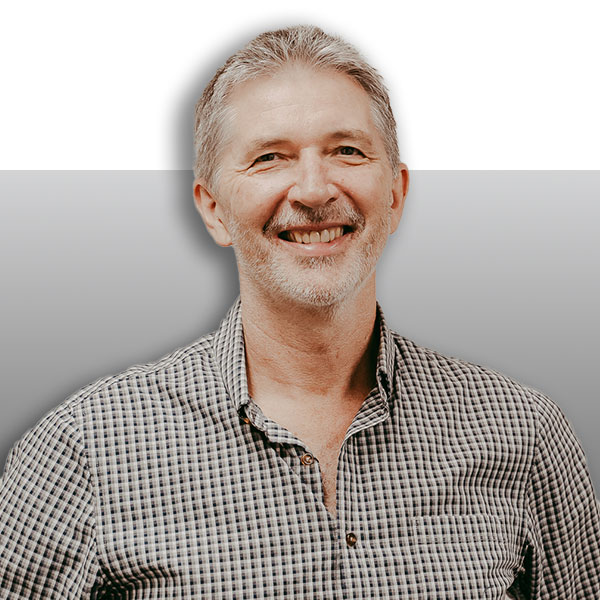 Geoff Kelly
Trainer & Leadership Coach
Lifelong career in the mining industry
Geoff has had a lifelong career in the mining industry, joining straight from school as a trainee Deputy with BHP Collieries in his home district of Lake Macquarie NSW in 1980.
Gaining a degree in Mining Engineering from UNSW, Geoff worked in Western Australia and Queensland building a wealth of technical engineering and supervisory experience in front line and senior roles before returning to New South Wales.
Back in the Hunter, Geoff progressed from Planning to Department Head and Project Manager roles with major mining and Contract businesses before joining Xstrata Glencore.
It was his time as Operations Manager with Glencore across their Hunter Operations that Geoff developed a keen interest in supporting and developing front line supervisors, a key role he felt the industry had not supported well. Geoff became a firm believer in leadership training backed up by ongoing in-field coaching as the best practical assistance.
After retiring from Glencore, it was a chance conversation with Kim Nguyen and the realisation of their shared interest that led to Geoff joining the Coremine team and an opportunity to pass on his experience.
Our Company
The Problem – The Solution
For years, we've noticed a distinct lack of quality training for people maintaining their Practicing Certificates, required by NSW Resource Regulator for statutory positions. Additionally, there was a clear lack of bespoke training solutions for candidates preparing to sit their exams for Certificates of Competence for NSW mines.
We also recognised that we have decades of operational experience, combined with nearly 10 years as examiners on the Coal Competency Unit – it was clear we had something valuable to offer the industry.
The Unknown
Although we have spent all our mining careers working in various roles within large mining companies and contractors, we had no idea of how to run a private business. But the more we thought about our offering to the industry that itself, has provided many opportunities to us, the more motivated we were to take the step into the unknown. This was the genesis of Core Mine.
Redefining Statutory Competence
We saw that statutory training had become stale, monotonous or even non-existent in some aspects. We also saw that candidates were ill-prepared prior to sitting their exams, leading to high failure rates and disappointment in those candidates. We were compelled to change that. Our aim is to deliver quality training to achieve quality results.
To give holders of Practicing Certificates access to real-world learning relevant to their certificate of competence, whilst also satisfying their Maintenance of Competence hours.
To best prepare the next generation of Open Cut Examiners and Mining Engineering Managers in their journey in obtaining their Certificates of Competence.
To facilitate the first OCE Mining Forum, bringing together like minded roles to share learnings and create connections.