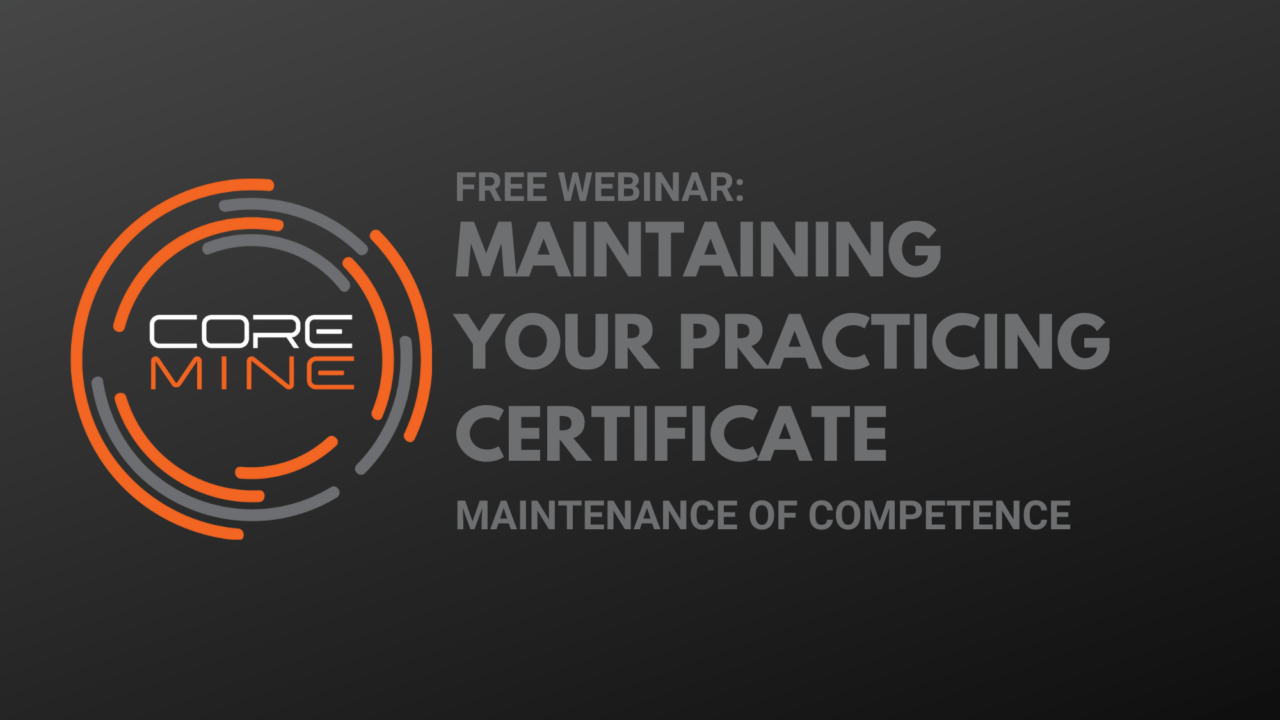 During 2023, Core Mine have been engaged to conduct MOC audits on practicing certificate holders.
In this seminar, we will share:
– Learnings from audits
– Things that were done well
– Common pitfalls
– Lapsed certificates: how to reapply
There will be opportunity for a Q&A at the end. For any questions you may have, please send these to info@coremine.com.au and we will anonymously address these in the webinar.
This webinar will count towards PCH MOC hours as Formal Learning under Legislation.